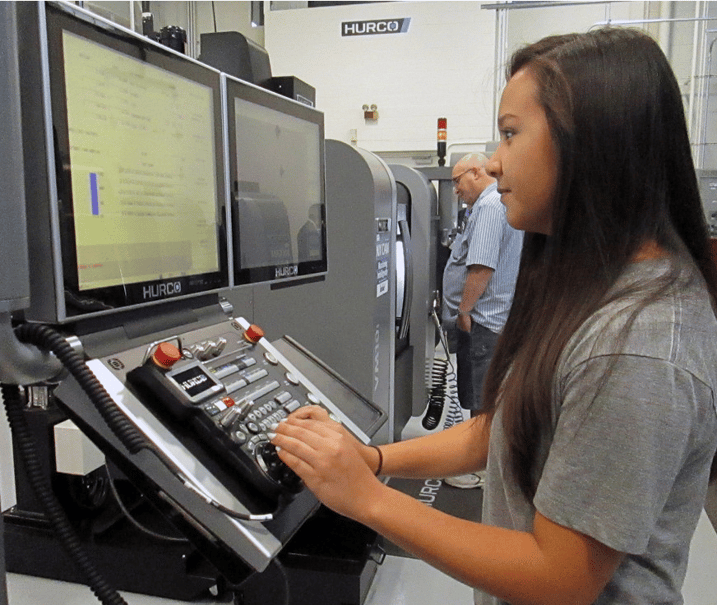 Hurco celebrated the opening of the Hurco CNC Machine Shop Lab at the newly renovated Oakland Community College Advanced Technology Center in Auburn Hills, Michigan last month.The grand re-opening and ribbon cutting ceremony was covered by the Detroit newspaper.
The new center will also operate as the southeast Michigan showroom for Hurco, an Indianapolis-based company that develops and manufactures machining centers, which has supplied eight CNC machines to the facility for student use.
"This tremendous partnership with Hurco has reinvented the idea of bringing industry and education together," says Deborah Bayer, interim dean of engineering, manufacturing, and industrial technologies at Oakland Community College. "By combining them in this state-of-the-art showroom our students are not only learning, but they are being exposed to great companies that are coming to see them operating the machines."
Click here to read the full article.