---
Camera crew covers Hurco engineers.
There was some excitement at Hurco this week as two of our engineers stepped into the spotlight to promote careers in engineering. The crew from Richmarc Productions was at our international headquarters here in Indianapolis to interview Pete Baechle and Paul Widener.
---
Hoosier Hot 50

The Hoosier Hot 50 Jobs list is created by the state of Indiana

to highlight the 50 fastest growing, high-wage jobs of tomorrow. These jobs are determined by a system that ranks jobs by future demand and wages. When it comes to manufacturing careers, the video crew came to Hurco.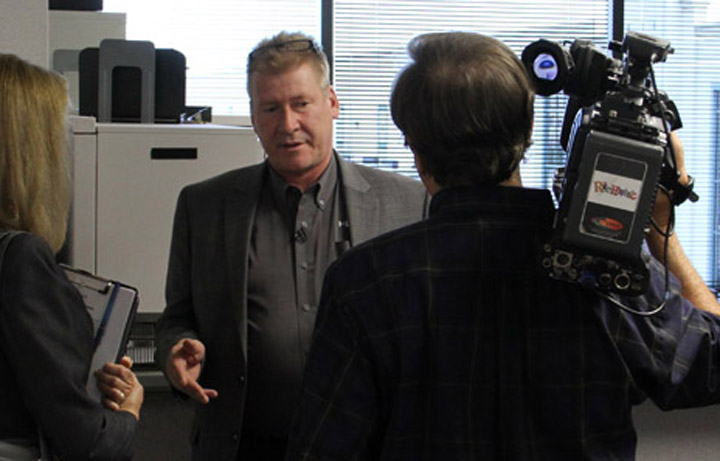 Pete Baechle (pictured above) was interviewed about the Director of Engineering position that made the Hoosier Hot 50 List for 2015. He says the most rewarding aspect of his job is finding ways to increase customer satisfaction, especially by focusing on continuous improvement of the Hurco CNC machines. Pete works with multiple departments throughout the company, such as sales, service, and quality, here in Indianapolis and around the world.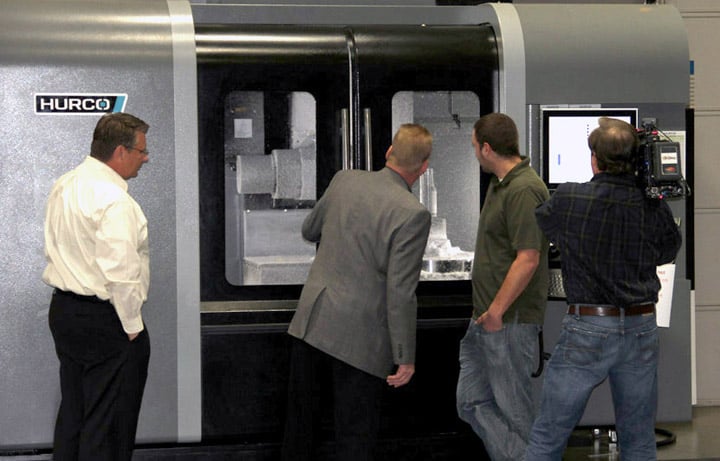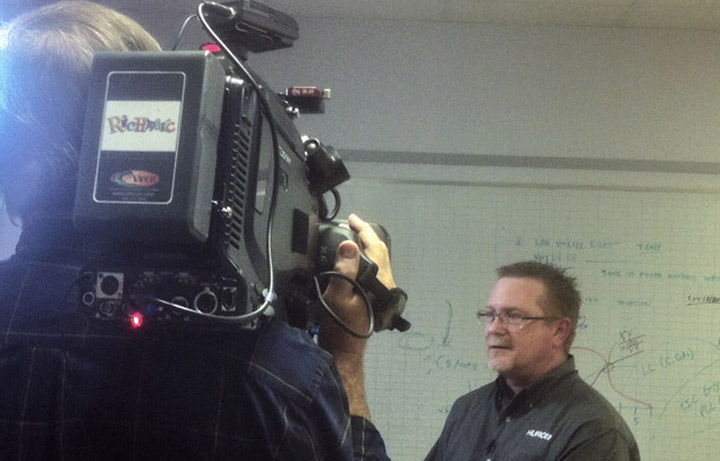 Paul Widener was interviewed about his job as a Mechanical Engineer. Paul enjoys the variety of projects his position provides--from working on machine documentation at his desk one minute to monitoring and evaluating test cuts out on the production floor the next.
"We are always striving to increase efficiency and we are dedicated to continuous improvement. Therefore, this is a field where someone can be creative, detail-oriented and truly make a difference each day," says Widener.
Video Premiere
Once the video team finalizes the production, we will post the premiere of Pete's and Paul's interviews. In the meantime, you can watch Kurt Beal, Technical Specialist at Hurco, who is featured in the 2014 Hoosier Hot Jobs list (rumor has it his job title listed in the 37th position might move up a few spots in 2015).

---