Visiting customers is always fun, but when they're right next door to Hurco AND they're in the beer dispensing business...it's even more fun (especially on a Friday)!
The owner of Bottoms Up Beer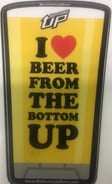 (Josh Springer) gave us a tour of his facility where the disruption of the beer dispensing industry occurs. He told us that bars increase their revenue by at least 30% when they switch to the Bottoms Up Beer delivery system.
Since I first learned about this customer of ours, I've paid more attention. And it's true, the traditional method of getting a draft beer wastes a lot of time!
In fact, in one of Josh's videos, he says that's the reason he even thought to invent this new system. As with all sucessful inventors, he saw a problem and found a solution. The problem: waiting so long to get a beer...and thinking "there's got to be a better way." The solution: filling the beer from the bottom of the glass instead of the top.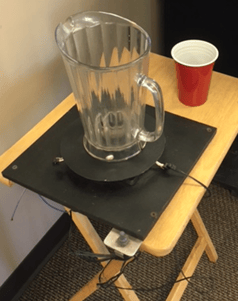 Above is the first prototype Josh built and it still works!
In the lobby (right beneath the patent wall) is a display of the "failures" kept as a reminder of the work it takes to achieve success.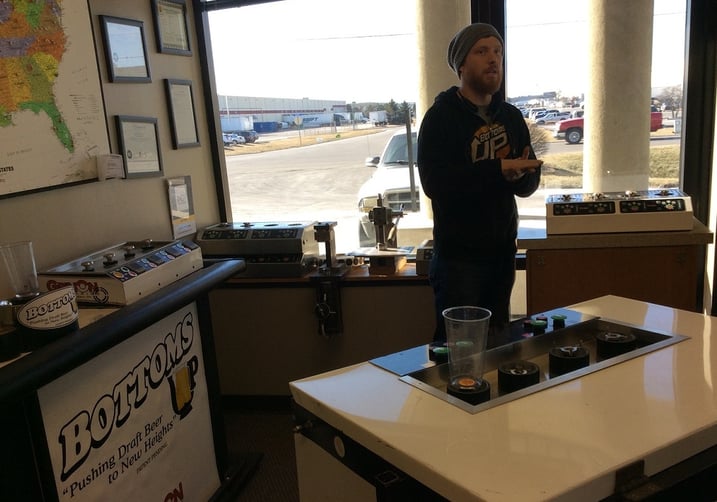 Right next to the first prototype (the picture of the pitcher) is the evolution of the bottoms up product.
Learn more at Bottoms Up Beer and GrinOn Industries - A great story about American ingenuity and the entrepreneurial spirit.