Since Hurco is an Indiana company, founded in Indianapolis in 1968, we decided to support the hometown team this year and share the excitement with other hoosiers by conducting a drawing for the tickets to the game and the official VIP Pregame Tailgate party.
The Colts/Patriots game was particularly popular with deflate-gate and all. We were lucky that we had bonus access to the sidelines before the game as part of our sponsorship. We held our second drawing for tickets and the winner was Jesse from Brownstown Quality Tool and Design www.bqtd.com.
To watch the video of the drawing, click here.
Jesse was kind enough to send us pictures from the game and the tailgate party. Additionally, we had special access to the sidelines before the game so Jesse Wheeler and his business partner Jared were hanging out with the Colts during warmups before the game.
In our emails back and forth, Jesse was hoping for a close game. Glad the Colts could oblige. Even though they lost, there wasn't a dull moment. Jared must have been assigned photographer duties because the only pictures we have are of Jesse. Below is Jesse at the OFFICIAL VIP COLTS PreGame Tailgate party getting instructions from two cheerleaders.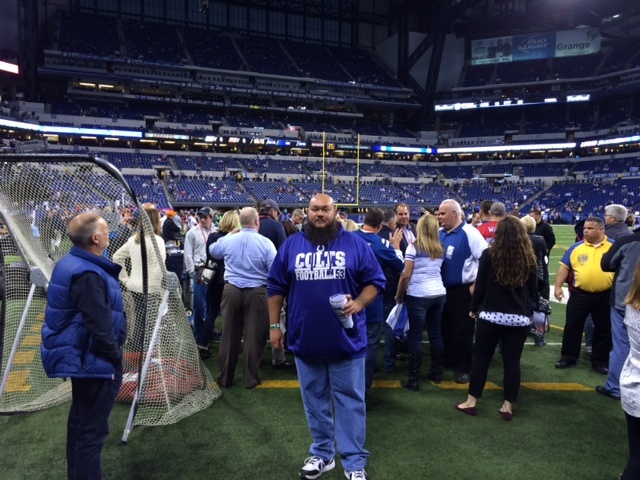 Jesse on the sidelines before the game (above).
Pictures (below) from his vantage point during team warm-up.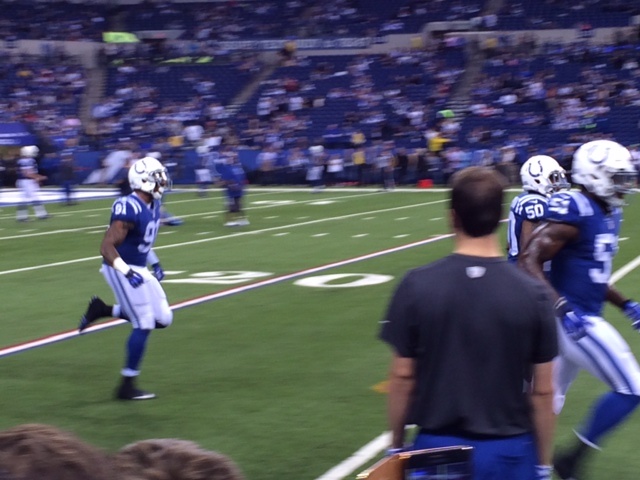 Picture from he and Jared's seats at the Colts/Patriots game.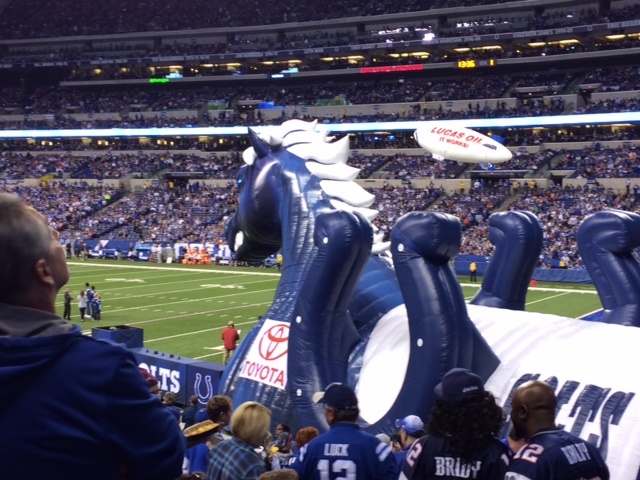 We will do it again. Watch your email for the chance to enter the next drawing...Colts? IU basketball? Purdue? You just never know. This is the year of fun at Hurco.