When we embarked upon the venture we named "The Hurco Chipmaker Challenge," we knew we wanted to get some publicity for manufacturing entrepreneurs. We knew we wanted to add some excitement to IMTS without resorting to gimmicks (that's another post for another time). We also wanted to engage younger people.
Once the team at Hurco landed on a reality-show-like competition, we thought recruiting a celebrity judge for the panel would get manufacturing entrepreneurs the attention they deserve. The first person that came to mind? Mike Rowe of Dirty Jobs fame. He is pro-work, pro-manufacturing, and has 2.5 million followers on Facebook.
For lack of a better description, we basically started stalking Mike on social media after email requests and phone calls went unanswered. Finally, one Thursday afternoon in June, we decided "go big or go home." We put together a basic script called Call Us Mike. We Need Your Help. We recruited anyone at Hurco who had a heartbeat and was willing to stop commerce for 30 minutes to help us make the video. There was some debate about whether I should actually put my cell phone number in the video. Would my phone blow up with thousands of random people calling? We decided I could always get a new number if that happened, so we went for it. Below, is the result of our impromptu video (minus my cell phone).
A bunch of us started posting the video on Mike's page. No comments. No response.
Then on Friday, when I was driving back to work from lunch, my phone rang. It was an unknown number. I didn't answer with my typical enthusiastic demeanor because the only calls from unknown numbers had been from parolees (yes, my number used to belong to a parole officer so I've had numerous discussions with ex-convicts and their mothers).
"Is this Maggie Smith from Hurco?" the voice on the other end of the phone asked.
Once I realized the person calling wasn't a parolee, but was the VP of Operations for MikeRoweWORKS foundation, I had to pull over! She was so supportive of our idea, and the fact that Hurco was going to give the winner a brand new machine worth over $100,000. Unfortunately, she checked the dates and realized Mike would be in Texas shooting his new show "Somebody's Gotta Do It," so he couldn't help us as a judge. She didn't want to get our hopes up but said she would talk to Mike to see if he could help promote the competition. We were just so appreciative that they called us!
We went back to the drawing board and started brainstorming celebrity judges. I must be naive because I thought celebrities would want to participate in the Chipmaker Challenge to promote manufacturing entrepreneurs. Then reality set in, we would have to hire a celebrity if we wanted to elevate the competition to get noticed nationally. Sticker shock? Definitely. We asked a talent agent to get us some quotes. Here's what we found out: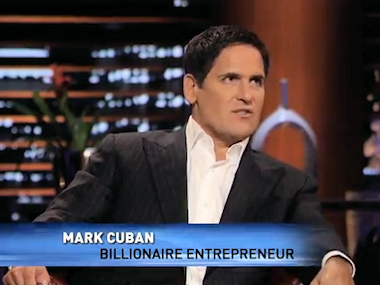 Mark Cuban, self-made billionaire, owner of the Dallas Mavericks and Shark Tank judge (the show after which we loosely modeled the Chipmaker Challenge): $110K plus travel (doesn't he own a private jet?) I mean I thought the Indiana bond might entice Mark...I'm an IU grad, he's an IU grad. Hurco is an Indiana company. No dice.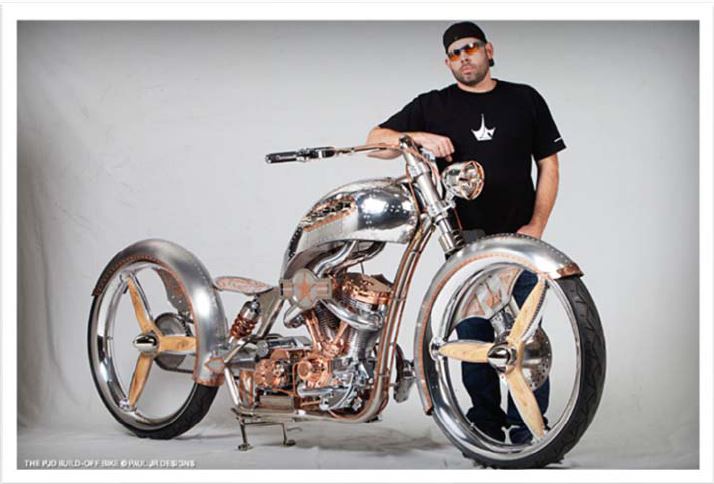 Next...Paul Jr. Designs (PJD), the son of the owner of Orange County Choppers (OCC): $38K in addition to 3 first class round trip airline tickets, 2 hotel rooms in a 5 star hotel, Limo service to and from hotel and event venue. Pass...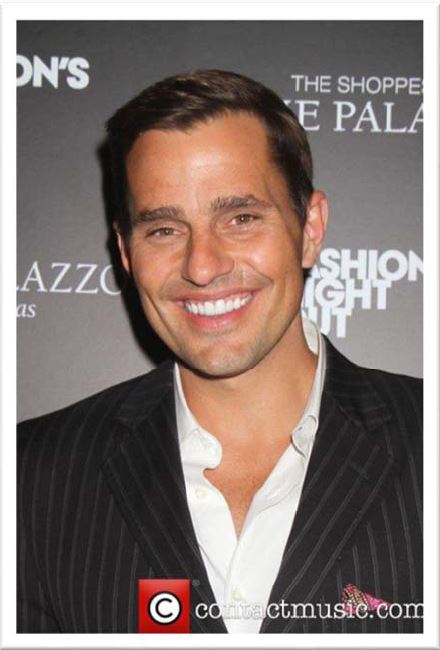 Bill Rancic, winner of the first season of the reality show The Apprentice: $27,500.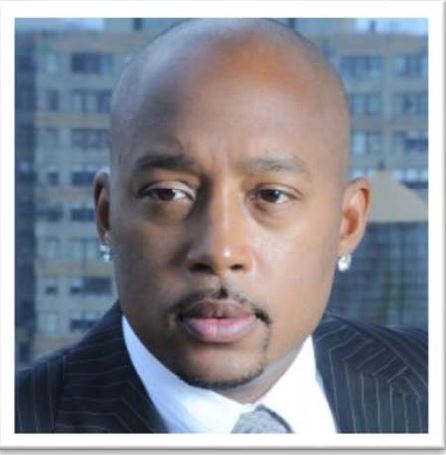 Daymond John: another Shark Tank Judge and Founder of FUBU, a company that launched the urban apparel fashion segment, and author of two books. I thought IMTS would be a great venue to promote his books. He could even sell some at the booth! $40,000 + $2,750 for airfare (hotel and professional ground service). Never mind....next up...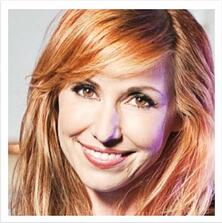 A show we figured would resonate with our audience and beyond was MythBusters. One of the hosts is from Indiana. As with Mark Cuban, the hoosier connection didn't work. Neither Adam Savage or Jamie Hyneman do events. However Kari Byron, who also hosted Mythbusters in addition to the Science Channel's Head Rush was up for it... for $32,000 plus travel.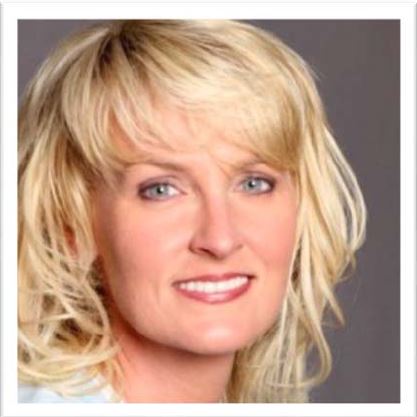 The most cost-effective celebrity on the list from the talent agency was Carolyn Kepcher, former co-Star of NBC's The Apprentice, former Executive Vice President of the Trump Organization and former Chief Operating Officer for Trump Golf Properties. I guess the "former" in front of the titles made Carolyn's fee more reasonable than the others: $13,000 + travel & expenses from Connecticut. I seriously considered Carolyn. She is business savvy and very connected, as they say.
We also considered comedians--would adding some comic relief diminish the seriousness of manufacturing entrepreneurism or get the attention we wanted?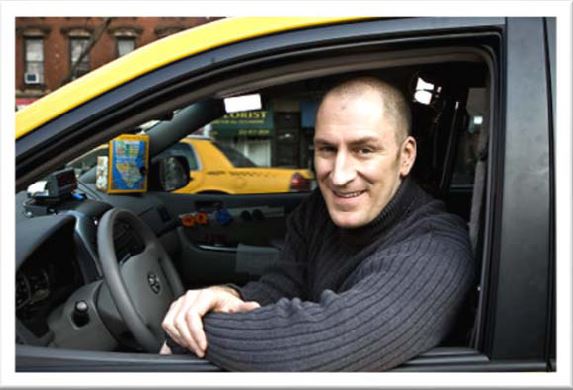 Ben Bailey, TV host of Cash Cab and a comedian: $35,000 ‐ $45,000 (air, ground, hotel additional). Humor is expensive!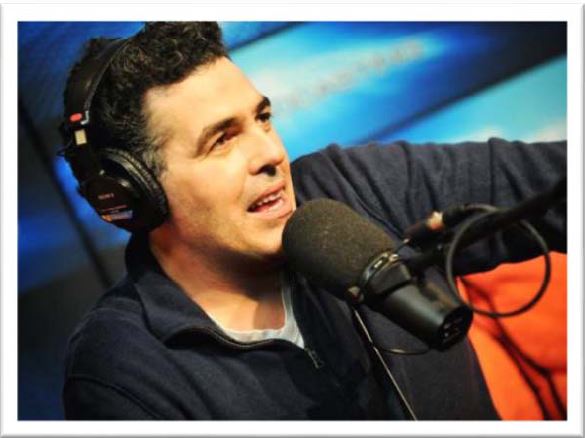 Adam Carolla: the comedian who had The Man Show among others. He's also written a couple of books, so maybe he would see IMTS as a way to reach "his people." I was a little concerned that controlling Carolla might be challenging: one person's hysterical is another person's inappropriate. I didn't need to worry because his fee ranged from $37,000 - $50,000 plus air travel from LA and hotel...plus he wouldn't have been able to do the gig anyway since he had to testify in court against his friend of 30 years who sued him.
Anybody else?
The above list is just a sampling. We went through sports figures, musicians, authors, publishers...even the crew from Duck Dynasty (no go there...they only sign autographs for a 2-hour period and the price was in the Mark Cuban range)!
Did We Pay Up?
Hurco is a profitable company, but a big part of our ability to stay profitable in the cyclical environment of the machine tool industry is due to the fact that we are very careful about controlling expenses. We prefer to put profits back into our products, invest in research and development, and invent new technologies that help our customers be more profitable.
In the end, we decided to forego the glitz and glamour...and the cost...of hiring a celebrity judge. We decided the money would be better spent on the finalists. However, there was a celebrity who felt so strongly about the Chipmaker Challenge and the focus on manufacturing entrepreneurs that he agreed to serve on the panel pro bono. Robbie Buhl, former Indy Car driver and team owner, founder of the charity Racing for Kids, owner of several successful businesses in the manufacturing space, and a friend of Hurco, helped us out! He and the other judges, Jim Hubbard, volunteer at the Northwest Indiana SCORE chapter; Art Haase of Vincennes University's Manufacturing Technology School; Eric Zaluski, entrepreneur who creates digital marketing solutions for manufacturing companies of all sizes with ProspectTrax; and our advisor, Gabe Draper, owner of Draper Manufacturing in our home town of Indianapolis, and grandson of Hurco co-founder Gerald Roch; were extremely thoughtful, dedicated, and helpful in making this competition a success.
As far as I'm concerned, all of the Chipmaker Challenge judges deserve CELEBRITY STATUS!