The Hurco blog - an introduction
​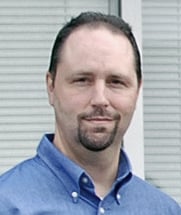 Hello, and welcome to the Hurco blog. I will be updating and posting something new each week on a variety of different subject matter: high-speed and 5-axis machining, workholding, the latest control technologies, and Hurco tips-and-tricks…just to name a few.


My name is Mike Cope and I am currently an Applications Engineer and Product Technical Specialist with Hurco. I have been with the company since 2005, but I have been working in the manufacturing industry since 1984. Most recently, before coming to Hurco, I owned and operated my own small job-shop for several years…something that I still miss each and every day. I must say, even after the better part of 30 years in this crazy business, and in spite of all of its ups and downs, there is simply no other industry that I would rather be a part of!


Being asked to author this blog was definitely something new for me, but I look forward to the opportunity to reach such a large number of potential subscribers each week, and the opportunity to share some of the new and exciting things that are happening in our industry. I hope that you will find the posts to be useful and informative, and that you will stop in often to see what topics that I have to report on for you.

Please take a minute to subscribe, by clicking here or on the RSS icon to your left, so that you can stay up to date on everything here at Hurco, and in the manufacturing arena as a whole.​