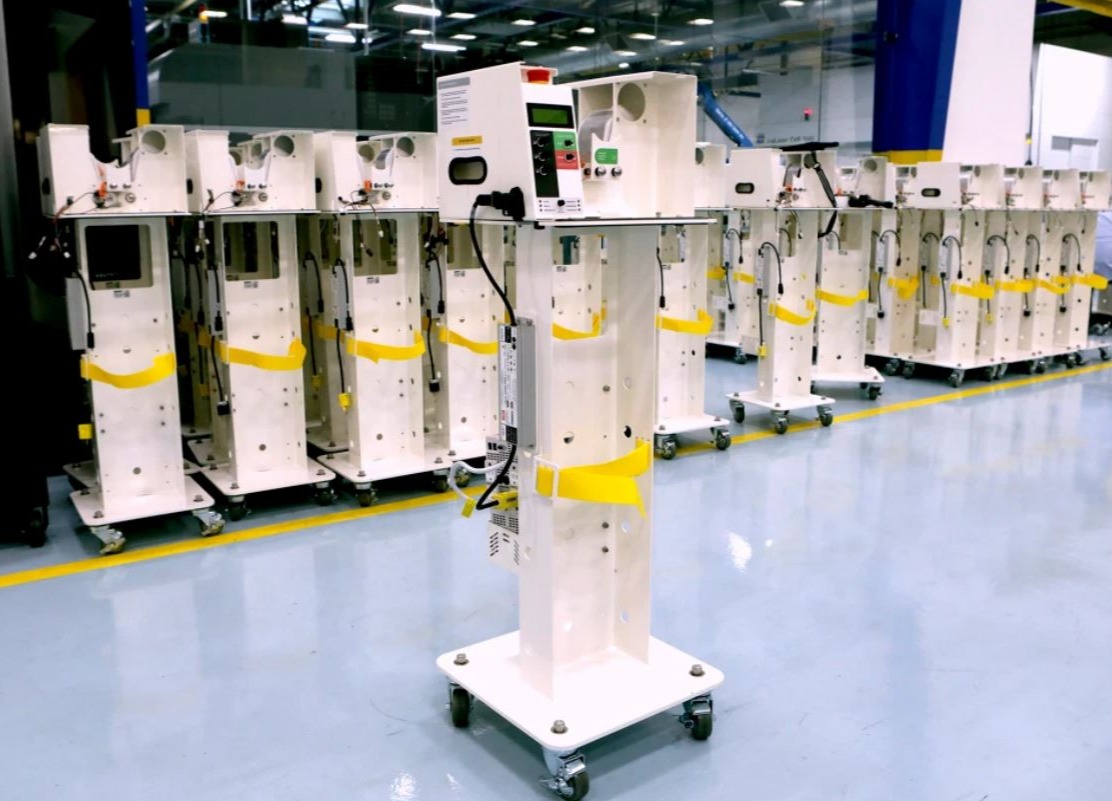 Hurco customer, Boyce Technologies (www.boycetechnologies.com/), based out of Long Island City, New York, designs and manufactures security and communications equipment for the mass transit market. This equipment includes emergency response systems, intercom systems, security alarm systems, radio and wireless networks, and customer information display systems. His company quickly pivoted to help fight COVID-19 by manufacturing bridge ventilators. Below is the article highlighting their effort.
The relationship between Boyce and Hurco began in 2008 when he purchased his first machine - a VMX30 vertical machining center - which was installed in his living room...no joke, read the article here! https://mfgnewsweb.com/archives/1/43469/Current-News-oct15/NYC-Entrepreneur-Makes-Largest-One-Time-Purchase.aspx .
Over time Boyce Technologies continued to grow, and to this date still holds the record for the most machines purchased in one transaction. Today they have a total of 21 Hurco machines in their facility, and have grown into a large commercial building, and out of the living room where things began. The Boyce Technologies story is truly one of success!