Liberty Molds Answers the Call to Help Combat COVID-19
Liberty Molds is an injection mold shop located in Portage Michigan, and is in the business of producing injection molds for the automotive industry. The company is managed by the President Brian Scott and Vice President Jeff Dee. As it reads on their website, "Liberty Molds is an ISO 9001:2008 certified mold making tool shop who specializes in injection molds." The company's 13,400-square-foot shop has 30 employees, and they take great pride in partnering with their customers (like the Ford Motor Company) to meet quality, price, and delivery needs. I have a feeling that today's current "needs" were never factored in when they wrote that statement so many years ago! But meeting the needs of our society today has rarely been more important. www.libertymolds.com
Liberty Molds recently answered the call to help with the COVID-19 pandemic. On April 2, 2020, they received a request from the Ford Motor Company to help manufacture components for the critically important respirators that we have heard so much about in the news recently. Once the company received this request, Scott and Dee acted quickly and contacted their local Hurco representative, Jim Braun at Braun Machinery, to see about expediting a very critical order. They needed to get the operation up and running quickly, and hoped to be shipping product within a very short two-week time frame.
Liberty Molds has been a long-time Hurco customer, and the company already has several Hurco machines in their shop – but Scott and Dee found themselves in need of more machinery, and they needed it fast! They placed their order for two Hurco VM10i CNC machines on April 6th. The two new CNC machines were shipped from our international headquarters in Indianapolis, delivered to Liberty Mold, and set in place on their floor—all in one day.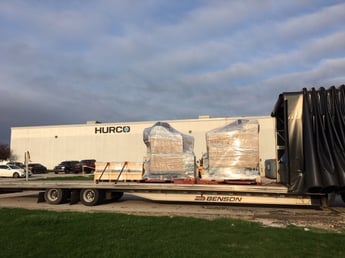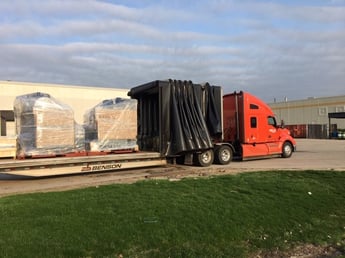 Currently, as I write this article, it is April 9th, and the installation of those machines is being completed. Liberty expects to be making product within 72 hours of placing its initial order for the new machinery, and after some re-tooling of their existing equipment.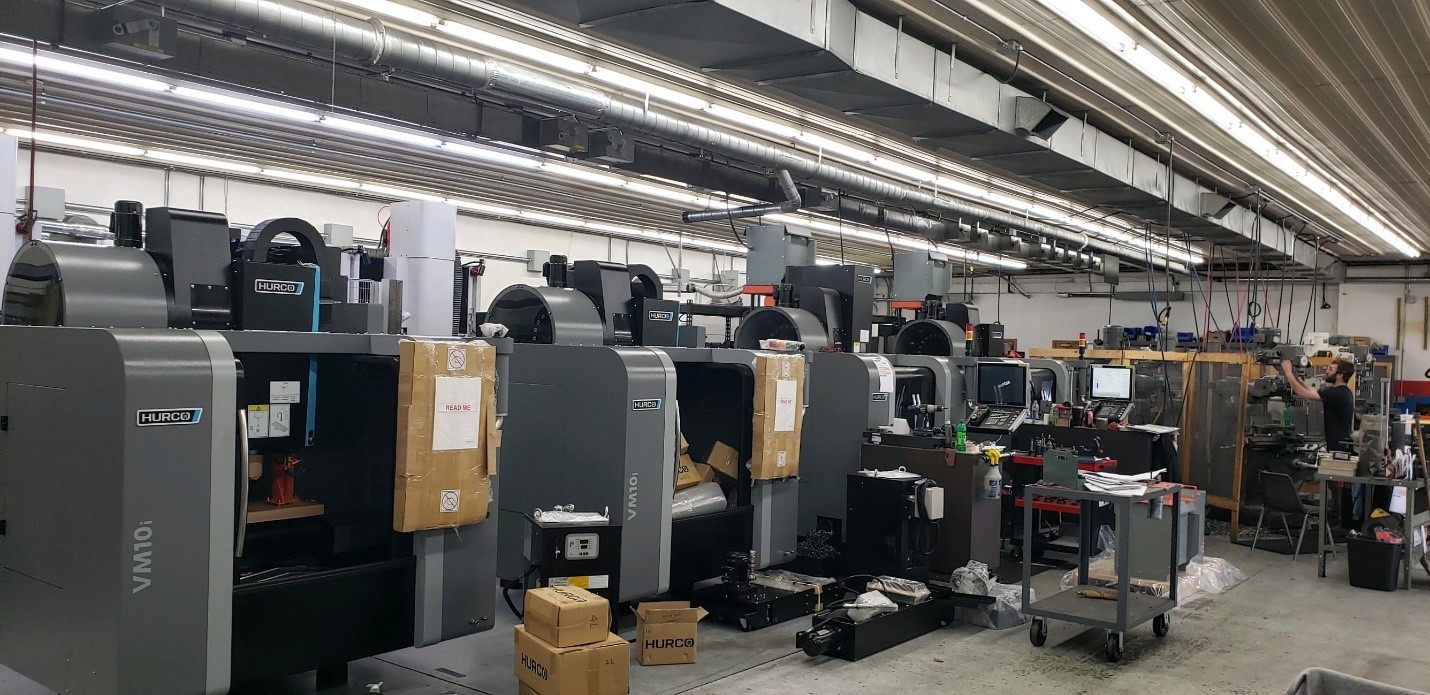 Prior to the installation of the two new Hurco CNC mills, Liberty already had several Hurco CNC machines on their floor – including a 5 axis machine. Their lineup included: a VMX42Ui 5 axis CNC machine and six 3 axis CNC machines including, a Hurco VMX30i, BMC 3017, VMC 30, BMC 40, and two VM10i CNC machining centers. All in all, it would appear that Liberty Molds has everything they need to pull off this new request to get these respirators in the hands of those who so desperately need them.
In addition to Liberty Molds, we've heard about other customers who have stepped up in this time of need and I'm sure there are many more!
Boyce Technologies in New York is producing face shields, and the IndyCar chassis company, Dallara, in Indianapolis, is helping by producing product used in the manufacturing of hospital gowns. This is the link to the local TV News coverage.
While it is a difficult time in not only our country right now, but the entire world, it is really heartwarming to see so many companies and individuals step up to help in any way that they can. Whether it is a distillery putting things on hold to produce hand sanitizer, or people stuck at home who are sewing masks by the thousands and donating them, or companies like Liberty Molds and so many others…it certainly makes me proud of my fellow man, and gives me hope for our future!
We're always looking for great stories of the incredible work our customers are doing. Please send me an email if you would like us to share your shop's story. copem@hurco.com